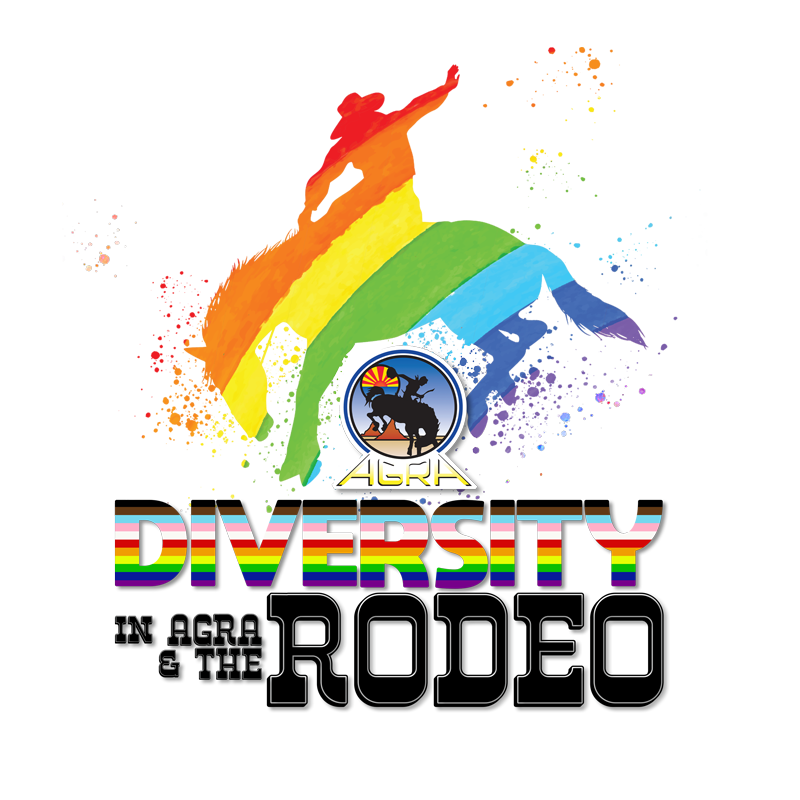 AGRA was founded upon inclusionary practices. The very essence of our organization is based on equality. Our bylaws reflect this here:
Article II, Section 2.3 of the AGRA Bylaws states:
The Corporation, however shall not engage in any discrimination, whether related to sex, gender, physical handicap, race, religion, creed, sexual orientation, age, or national origin.
And throughout our proud history we have lived up to this statement. So we would like to welcome you to our "Diversity in AGRA & The Rodeo" initiative, where we are building a permanent space here on our website to highlight and celebrate how Arizona Gay Rodeo Association has been a space for all.
In this space we will share stories from our history and highlight the experiences of past and present members who have added their uniqueness to Gay Rodeo. Please check back often for updates to this section of our site. If you would like to submit your story, or any pieces of gay rodeo history you may have, please send them to our editor.